Bat Removal Charlotte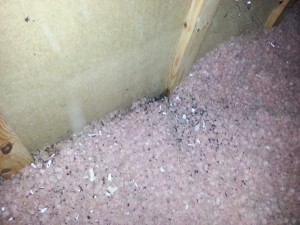 When doing a bat removal Charlotte job, it is necessary to take all the precautions to prevent any exposure to health hazards. The primary objective with bat removal is to safely remove the bats in the attic and prevent future bat colonies roosting in areas such as gable vents, dormer windows, soffits, or any other construction gaps. Depending on which part of North Carolina and the time of year will help a Charlotte NC bat control company in determining the proper bat removal procedure to follow.
Most Charlotte bat colonies return to begin maternity colonies around April and May. Depending on the weather patterns and climate in North Carolina, they will leave to go hibernate around October and November. In some rare instances, a Charlotte Mecklenburg bat control specialist could find bats in the attic over-wintering. If this is the case, the Charlotte bat pest control technician will have to wait until the bats in attic become actively looking for food again. Once the bats in the attic at begin going in and out looking for insects to feed on and the bat removal company has verified that there are no baby bats, then the exclusion work for the bats can be performed.
All potential bat entry points would need to be sealed with silicone, caulking or expandable foam. The primary area where bats are getting into tho the atticis where a bat exluder would be positioned by a bat pest control specialist. Bats going into the attic will usually leave on a daily basis, so they should be eliminated from the attic within a couple of days. Just to be sure no bats get trapped in the attic, the excluder should be left in place for a week minimum.
Call Bat Removal Charlotte today for any bat removal and control problems, 704-777-8003.