Squirrel Pest Control-Charlotte NC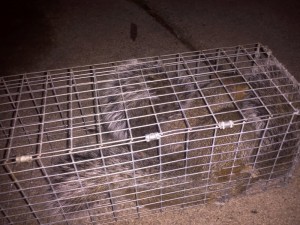 Squirrel Pest Control in Charlotte NC can be a delicate situation, especially if a homeowner has had to contact an electrician because of squirrels chewing on wires in the attic. Not only is it extremely hard to get rid of squirrels from a home but it also can be very costly. Some squirrel pest control companies will have this great sales pitch on how they are going to save you money. Once they arrive at your home their over the phone estimate went from a couple hundred dollars to a couple thousand dollars.
If you live in Charlotte or surrounding areas buyer beware. Make sure you check with the Better Business Bureau and try to find as much information as you can under squirrel pest control Charlotte, the next step would be to look at company reviews on insiderpages, Google, Yahoo, Bing and Angies List. Whether you realize it or not a lot of information about squirrel pest control companies is right in front of you.
Another important aspect of squirrel pest control is to know exactly what  the squirrel removal cost is. Are there trip fees? If so how much? Do you charge per animal? How much is it to seal it up? Is there an initial trap set up fee? If so how much? Make sure that you take notes on all these fees so if there is any discrepancy you can go to your notes.
Squirrels in the attic can be a squirrel pest control Charlotte issue that  the Mecklenburg county health department would want to educate the public because of the health hazards that squirrel poop may have on Charlotteans.
https://squirrelremovalcharlotte.com/wp-content/uploads/2012/10/squirrel-pest-control-charlotte-nc.jpg
600
800
PCA Wildlife.
https://squirrelremovalcharlotte.com/wp-content/uploads/2019/02/logo-pca-wildlife.png
PCA Wildlife.
2012-10-12 08:49:04
2017-03-27 10:58:10
Squirrel Pest Control